Keltec Ltd. are the leading processed/producers of both specialist and industrial sands in Ireland. Our sands are sourced both domestically and from across Europe, and processed at our state of the art facility in Co. Wexford in South East Ireland.
All our products can be supplied in damp or dried form. Our products are supplied in Bulk, Bulk Tanker, Sealed 1 and 1.5 ton bags or in 25kg bags on Shrink Wrapped Pallets.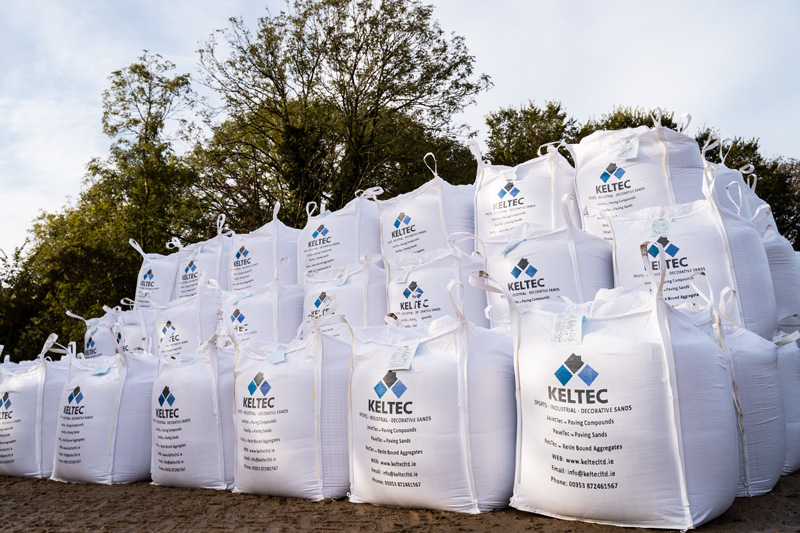 The following are some of the main applications where our silica sands are currently being used.
Water filtration media
Sports sands
Resin flooring systems
Tram Breaking systems
Foundry casting sands
Anti-slip road surfacing
Terazzo Flooring
Specialist adhesive manufacturing
Plastic moulding
Power generation
Glass manufacturing